Welcome to FreeStyle Vapes
FreeStyle Vapes is Alberta's leading smoking cessation retailer with 10 stores to serve you. We offer a large selection of top brands and our welcoming and sophisticated atmosphere allows you to shop with comfort.
We pride ourselves on only carrying nicotine related products to fulfill our vision of helping our customers quit smoking cigarettes and transitioning them to a safer alternative.
If you've struggled to quit smoking, you're not alone. For most people trying to quit smoking usually requires many attempts before finding the way that works for them. Ask at any FreeStyle Vapes location for advice on your transition to a safer alternative today. 
___
Shop online or visit one of our shops in Wainwright, Canmore, Banff, Olds, Ponoka, St Paul, Didsbury and Jasper, Alberta. And in Comox, British Columbia!
Our Newest Locations:

NOW OPEN!
FreeStyle Vapes - Glendale, Arizona, USA
6637 W Peoria Avenue
Suite D1
Glendale, Arizona
85302

NOW OPEN!
FreeStyle Vapes - Jasper
610 Patricia Street
Jasper, Alberta
T0E 1E0
OPENING SOON!
FreeStyle Vapes - Red Deer
Unit, 140, 3119 49th Avenue
Red Deer, Alberta
T4N 3V8
CALL FOR: AMBASSADORS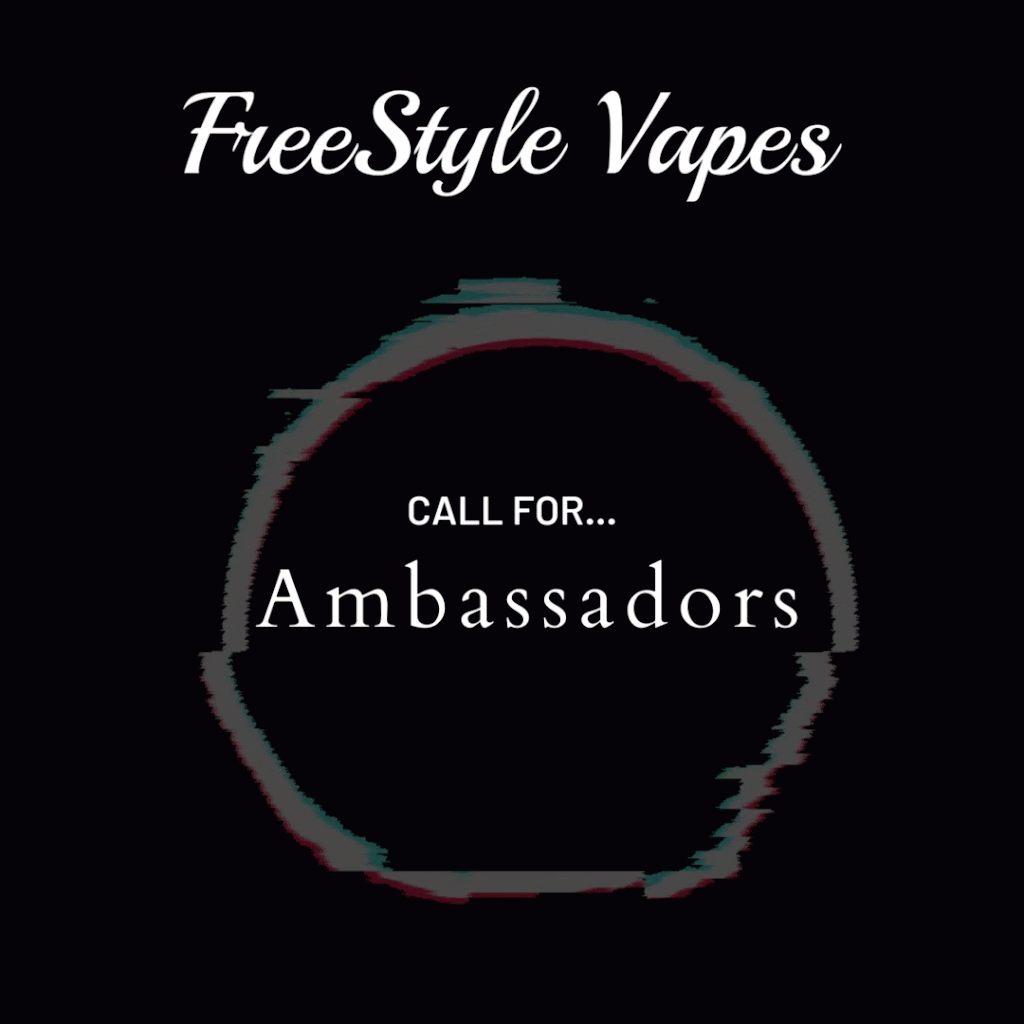 Are you a Canadian content creator?
Are you 19+?
Do you have a passion for vaping?
Have you used vape products to quit smoking?

If you answered yes to those questions then we would like you to apply to become a FreeStyle Vapes Ambassador!
Get new FREE products regularly, become part of a fun vape fam, and the opportunity to grow your personal brand and influence.
Send us an email with your details and why you would like to be an ambassador for FreeStyle Vapes! [email protected]